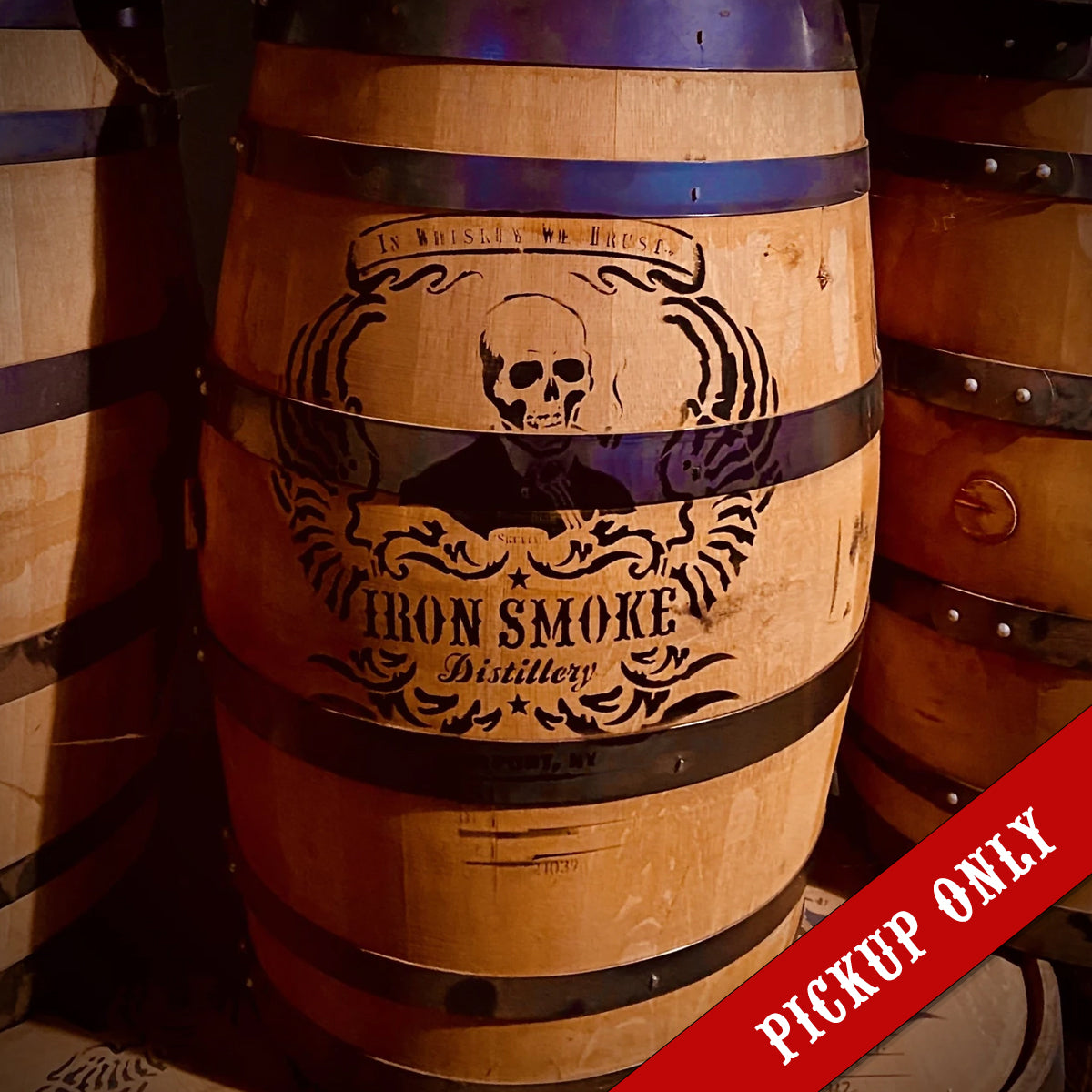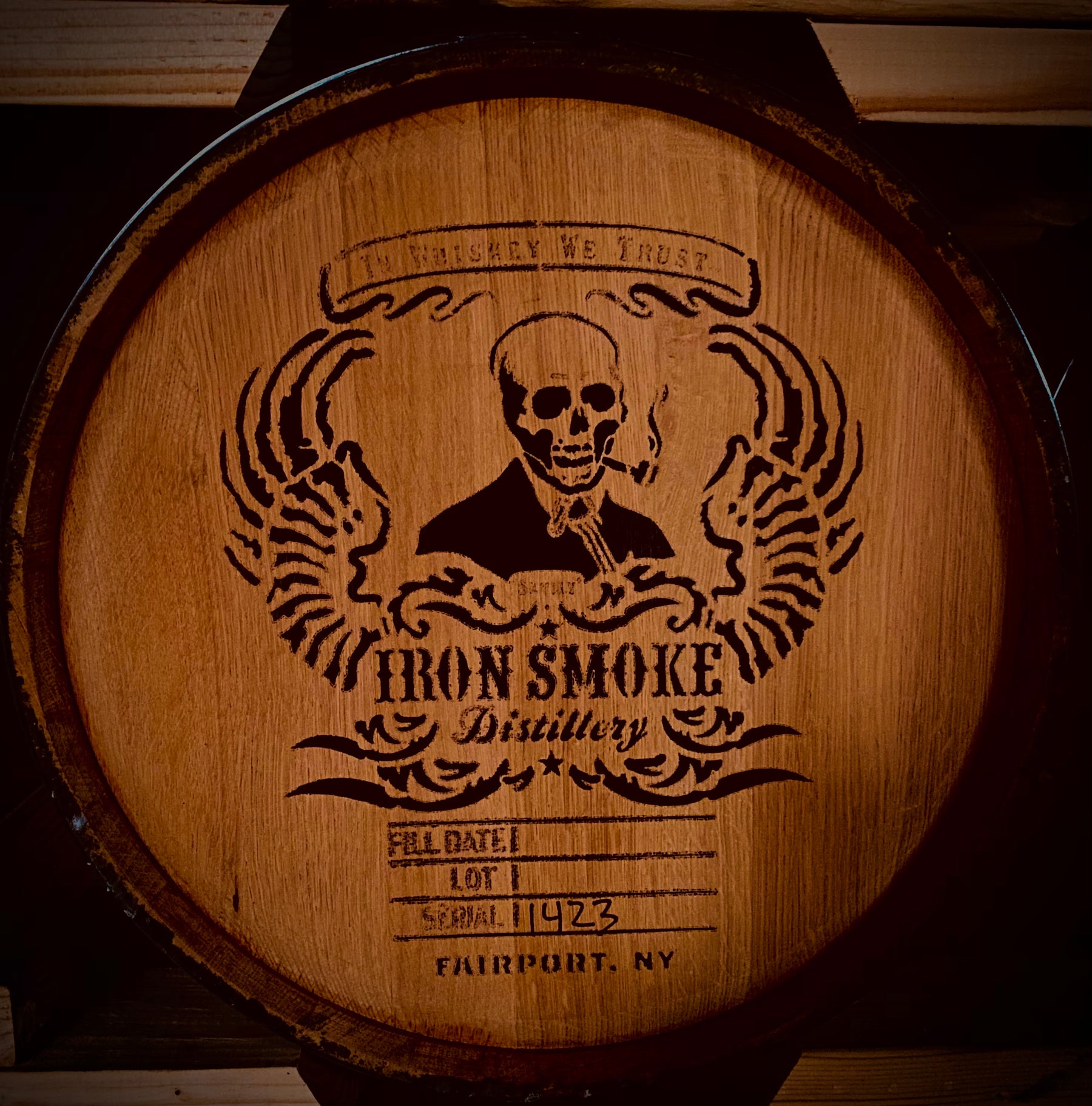 30 Gallon Whiskey Barrel
PICKUP ONLY
We have a big ol' handful of these 30 gallon branded empty barrels available for purchase.
Get em' well you can - limited supply!

- 
PICK UP INSTRUCTIONS

Visit us at the gift shop or bar and present your Receipt and ID. Our team will help you with your merchandise!
Shipping
No, we only can ship within the United States.
It depends on where you are. Orders will generally take 5-7 business days to arrive!
Order Tracking
Please check your email around the time you ordered, you should have gotten an email! If you can't find it, you can contact us through our contact page! We will be happy to assist you.
Please check your spam folder! Sometimes, your email client puts them in there by default. If you're struggling to find it still, please reach out to us at merch@ironsmokedistillery.com.
Ordering Whiskey
Since Iron Smoke Distillery uses a fulfilment partner for alcohol, our merchandise is not on site with them. We sell whiskey through our partner online store, located at buyironsmoke.com which can be ordered seperate, direct from our fulfilment partner.
Visit buyironsmoke.com to order Iron Smoke Distillery spirits! The order will be seperate from any merch order due to it shipping from seperate locations.